It is no secret that Indians love buying gold, and over the years, we have come to love the idea of investing. Our faith in the yellow metal is not misguided as it can serve a multitude of purposes. From consumption to savings and even insurance, gold dutifully helps us with everything. While allocating a part of the portfolio to gold helps in hedging against losses, jewellery satisfies consumption needs with its aesthetic and cultural importance.
However, physical gold has proved an inefficient and expensive option for customers and investors to meet their requirements. Besides that, with the technologically savvy present generation of India and their high expectations from their investment, physical gold no longer seems like a viable option. As a result, many financial innovations have taken place, which have ultimately led to the introduction of digital gold.
Before we go any further, let's know a little about digital gold.
Introduction
Digital gold is a mechanism through which consumers have easier access to the gold market. Updated in real-time, it ensures that consumers can view live market prices at any time. Unlike physical gold, you have no constraint on the minimum quantity transacted. The minimum purchase value can be as low as 1 rupee. So, for someone looking to make a small investment, digital gold is one of the best options available.
Besides the low volatility, there are numerous advantages of investing in digital gold. It is a method of investing without needing physical possession — reducing the cost of holding the asset. Moreover, you get 24K 99.9% purity gold on each unit of digital gold. Also, with the option to add to their investment in increments, consumers can even sell their balance against a live rate, get it delivered to their doorstep, or gift it to a loved one.
Investors can also avail loans against their digital gold investments. Furthermore, tracking investment is hassle-free and can be done through easy-to-use mobile applications. Easy to make transactions, assured quality of investment, and high liquidity make digital gold an excellent option for portfolio diversification.
However, digital gold has its own set of drawbacks. There is no regulatory organisation for digital gold platforms to keep consumer interests secure. Besides this, unlike stocks, bonds and debentures, digital gold does not offer a passive income to its investors. Lastly, trading platforms often charge 2–3% as a fee — leading to a slight increase in prices.
Digital Gold vs Physical Gold. Which is better?
Digital gold has gained a lot of traction in India. For the modern investor who wants to add gold to their portfolio without having to worry about storing it inside their lockers and keeping it safe, digital gold is the way forward. The ability to transact at any given time, coupled with its characteristic flexibility, makes digital gold one of the best financial innovations in recent time.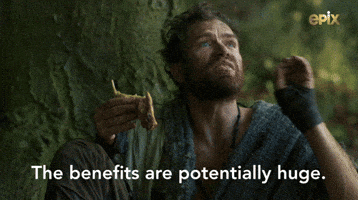 So this is a sign for you to add some sparkle to your life. With Fello, you can freely transact in digital gold, and your returns are not limited to gold price appreciation alone. For every 100 rupees saved with us, you get gaming tickets which give you a chance to earn even more. Cool, isn't it?